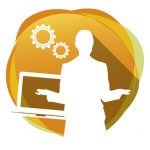 Investment theme: Building skills and confidence
Purpose:
To provide creative development of the apprentices training activities including CV writing, interview techniques, building confidence and awareness of the job market in dance.
Amount awarded: £5000
Location: Glasgow City
Full description
The grant will be used for the creative development of the 3 young women apprentices recently recruited with funding from Community Jobs Scotland, a Government funded Initiative to help people back in to employment. The grant will cover the cost of a sessional worker, travel to additional training courses and 4 training courses. The training will be intensive in areas including life saving, epilepsy and master classes in creative dance. The Community Jobs funding covers the apprentices' salary and only basic training. A grant will enable them to develop training further and provide them with practical skills that can be transferred to other working environments.