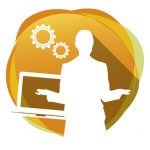 Investment theme: Building skills and confidence
Purpose:
Towards the cost of equipment and materials.
Amount awarded: £4000
Location: Glasgow City
Full description
To purchase materials, sewing machines, cooking, alternative therapies, beauty treatments and towards International Women's Day. These help the asylum seekers and refugees to integrate and actively participate within their community. Moreover, productive activates will enable the group to participate in local recycling, make clothing garments, toys and explore opportunity for income generation.