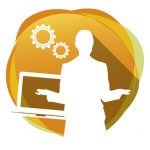 Investment theme: Building skills and confidence
Purpose:
To contribute towards the cost of running an International Women's Day event which will aim to empower women and girls to make positive life transitions.
Amount awarded: £2505
Location: South Lanarkshire
Full description
This grant will help pay for an event to celebrate the 100th Anniversary of International Women's Day. This will help them to put on a crèche for the day, Zumba instructor, facilitator, equipment, catering, material and staff hours to prepare and run the event.