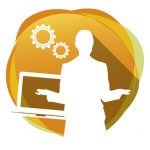 Investment theme: Building skills and confidence
Purpose:
To cover costs of providing additional creche facilities for women accessing the service with pre-school children, as well as the purchase of some toys, art materials and books for the facility.
Amount awarded: £1800
Location: East Lothian
Full description
The grant will pay for an additional 30 creche sessions a year by covering the cost of 3 creche workers. Members with pre-school children are not able to take full advantage of the services on offer due to the current limited crèche facility. Increased crèche facilities will allow the women to access groups that focus on personal development and increasing confidence and self esteem. The majority of the mothers are young and are often ready with some support to move forward in terms of their recovery with many returning to work, college, training and volunteering. With this grant the Centre will be able to target a larger number of women by reducing the main barrier of childcare to accessing support.