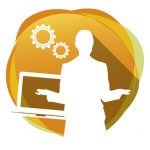 Investment theme: Building skills and confidence
Purpose:
to contribute towards running a 6 week training and volunteering programme for women.
Amount awarded: £1690
Location: Glasgow
Full description
The grant will contribute towards delivering a 6 week DIY training programme for disadvantaged women. The grant will specifically cover arts and crafts materials and stationary, a facilitator, project support, external training providers and refreshments. The 6 week programme will offer opportunities to learn new skills which will lead to independence, building skills as well as networks and relationships, volunteering opportunities and increasing employability. The women will also have the opportunity to socialise and make new friendships. Delivery partners, Crown and South Lanarkshire College, will also be asked to showcase to the women the options for careers and potentially setting up their own businesses once they have completed the course which includes, painting, wallpapering, home crafts and upcycling. It is expected that 16 people will directly benefit.