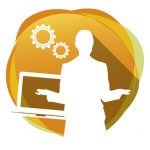 Investment theme: Building skills and confidence
Purpose:
to contribute towards the cost of courses and life coaching to help local womens personal development.
Amount awarded: £1620
Location: Inverness
Full description
The application will support the provision of 3 one day confidence building courses for 24 women from the Merkinch area. It will pay for the cost of a facilitator and a life coach (£600). It will also support the costs of room hire (£165) and refreshments for the participants (£255). The need for the courses was identified through discussion with the providers of the Jobs Club and the local women's refuge. The jobs club indicated that the women who attend were frequently unable to obtain maximum benefit from participation because of their lack of confidence. Equally the workers from the women's refuge reported women affected by domestic abuse needed greater self confidence support to support the changes they needed to make in their lives. The confidence building course will help vulnerable women with low self esteem develop self confidence and assertiveness skills. This will enhance their capacity to take advantage of opportunities for personal development and learning. Access to the course will be through referral from the Jobs Club, Jobs Centre Plus and the local Women's Refuge.