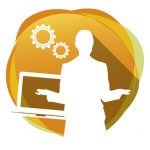 Investment theme: Building skills and confidence
Purpose:
to contribute towards the cost of running workshops for the Passion to Profit project.
Amount awarded: £1847
Location: Glasgow
Full description
The grant requested is £1,847.50 which will pay all of the costs of a 3 day project "Passion for Profit". The costs for the 3 days will be workshops from social enterprise companies who provide enterprise and confidence building services (£800); venue hire (£180); catering (£337.50); publicity (£70); 2 sessional workshop facilitators (£360); admin costs (£100). The costs for social enterprise companies and facilitators were obtained from discussions with other groups. The beneficiaries will be 15 women attending the workshops, plus 3 volunteers. The workshops, which will be free, will help African women feel more confident, understand the support they can get develop their enterprise potential, with creation of ideas which could be developed with other agencies. There has been preparation for the workshops which will take place as soon as possible after any award of a grant.