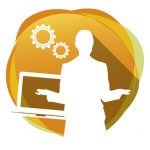 Investment theme: Building skills and confidence
Purpose:
to contribute towards a project co-ordinator/trainer salary.
Year of grant: 2016
Amount awarded: £1675
Location: Cockburnspath
Full description
The grant will contribute to providing two 10 week courses for a total of 16 – 20 women. Each participant will attend 5 hours each week for ten weeks and receive motivational personal development in the first 5 weeks alongside their practical training. Each course will make forty simple products to sell. The project is important for Re-Tweed to test models of working and to create a cohort of women who will continue in the project as role models, mentors etc. as it develops.