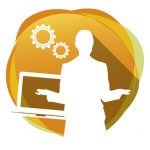 Investment theme: Building skills and confidence
Purpose:
To contribute towards the cost of providing mobile support and training to women who are tied to their homes through family commitments, to enable them to access external facilities.
Amount awarded: £3972
Location: South Ayrshire
Full description
The beneficiaries of this project will be women who want to set up businesses from home. This section of women need extra support to access the service provided by Real Work Skills as they are not so readily able to attend workshops and training days etc. The organisation will use the grant to buy laptops and software and for mileage costs for volunteers who will go to women in their own homes to offer mentoring and access to services which they cannot currently access due to family commitments.