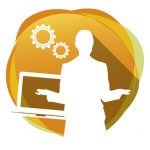 Investment theme: Building skills and confidence
Purpose:
To contribute towards the cost of the group putting on an International Women's Day event in Glasgow.
Amount awarded: £5000
Location: Glasgow City
Full description
Funding is sought to host an intercultural event involving workshops, food, performance, arts and local inspirational speakers. The event will coincide with international womens day on 8th March 2010 and will be open to all women across Glasgow. The event will be held in the Community Centre which is on the lower floor of the Hindu Temple in Kelvingrove. The purpose of the event is to provide a women only space through which to promote a positive image of women, to facilitate the sharing of experiences thereby raising cultural awareness and self esteem of many of the women participating.