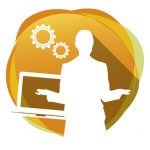 Investment theme: Building skills and confidence
Purpose:
Towards the cost of hall hire, crèche, advertising, travel and course materials.
Amount awarded: £758
Location: South Lanarkshire
Full description
The project will provide self defence training and awareness for up to 60 women living in rural South Lanarkshire. It will equip them with the skills to assess potentially threatening situations in safety, and enable them to deal with them in the safest way possible without putting themselves in danger. The courses will put a high emphasis on avoiding dangerous situations, with part of the teaching including how to deal with unexpected assault.