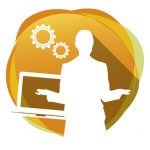 Investment theme: Building skills and confidence
Purpose:
To pay for 8 tutor led workshops over a 4 week timescle with the aim to build womens confidence, skills and employment opportunities.
Amount awarded: £2192
Location: Argyll and Bute
Full description
They want to develop and deliver a bespoke training course by women for women. It will take place over four weeks [eight half day sessions in total] and will work with eight local women. The idea has developed through recognising the particular needs of women who've attended more generic training courses at the hotel. The course will be aimed at some women already known to the organisation as well as being advertised through partner agencies, word of mouth etc. In addition to tutor fees the group are requesting funds to support the running of a crèche and a 'meet employers' lunch at the end of the course. It is hoped that the course will provide women with the skills and knowledge necessary to identify local employment opportunities and make successful job applications. The activity is sustainable through the support of trusts and foundations or through the hotel's accommodation and catering activities.