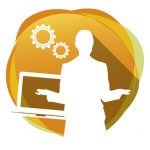 Investment theme: Building skills and confidence
Purpose:
to contribute towards the cost of running the Summer Programme.
Amount awarded: £2000
Location: Edinburgh
Full description
The grant will contribute to the majority of costs to run a week's Summer Programme at the Leith Theatre Trust, based on activities within Hip Hop Culture - Hip Hop dance styles and (legal) graffiti art. The provision would be free of charge for 15 young people aged between 12 and 18. The course aims to develop self-confidence, social skills, increase co-ordination and physical well-being and give a sense of belonging. It is hoped participants will continue their involvement after the summer by joining the Youth Dance Company. Three female volunteers aged 16-18 will help to facilitate the workshops as part of their Dance Leadership Award guided learning hours requirement. Costs requested are for art materials (pens, paper, canvasses, spray paint) £320; refreshments (juice, fruit) £50; tutors (x 2 @ £40ph x 20hrs) £1,600 and volunteer expenses (£2 per day x 3 x 5 days) £30.