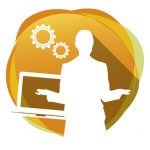 Investment theme: Building skills and confidence
Purpose:
to contribute towards becoming an approved REHIS centre, running 4 REHIS Elementary Cooking Skills courses per year and purchasing branded aprons.
Amount awarded: £2000
Location: Elgin
Full description
• A grant will enable the group to continue and develop the "Confidence to Cook" course they offer to parents. Funding will contribute to staff costs (£160), cost of crèche provision (£1280), REHIS accreditation and registration (£320) and aprons for participants (£240). Step by Step Moray has been offering these course on an ad hoc basis since 2014. They are aimed at the most vulnerable families where parents have the least confidence. 100% of the participants will be women. Feedback from the previous groups have highlighted a demand for greater availability of the courses. They propose to develop 4 courses in 2015/16 which will benefit 24 vulnerable women. The courses will build their self-esteem and develop their skills. REHIS accreditation will enhance the women's sense of achievement on completion of the course.