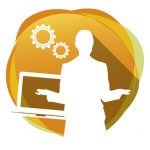 Investment theme: Building skills and confidence
Purpose:
Towards the cost of a programme of activity including arabic classes, swimming classes, and a youth group.
Amount awarded: £3000
Location: Stirling
Full description
We will organise a programme of activity for approximately 60 people of the Arab Community living in Stirling, Clackmannan and Falkirk. We have started by holding English classes with a grant from Stirling Council. We want to organise Arabic classes for our children to keep them in touch with their language as they have little opportunity to speak this in their daily lives. The women wish to organise women only swimming classes as they are very isolated in their communities and spread out over the fourth valley area. We want to organise a youth group run by our selves for all the young people and family.