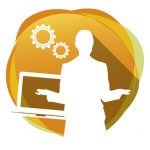 Investment theme: Building skills and confidence
Purpose:
Towards the cost of a qualified creche worker.
Amount awarded: £600
Location: Stirling
Full description
The crèche is registered for up to 10 children. The crèche will provide child care for ethnic minority women, so that they can attend English classes at the centre, provided by trained volunteer tutors. The aim is to help these women overcome their social isolation and to be able to participate in everyday activities, like talking to their child's teacher or with other parents, to the Health Visitor etc.