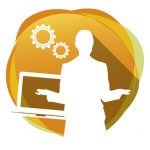 Investment theme: Building skills and confidence
Purpose:
to contribute towards a staff post, course materials, catering and administration costs (marketing costs have been removed)
Year of grant: 2016
Amount awarded: £27,300
Location: Glasgow
Full description
The grant will contribute to the cost of project staffing (£3,000 per year); administration (£1000 per yr); advertising/publicity (£800 per yr); course packs (£4500 per yr) and catering (£600 per yr). This will allow CLHC to deliver an established training programme called Steps to Excellence Personal Development course. The opportunity will be aimed at local women from Calton, Bridgeton, Dalmarnock and Parkhead. It will also be offered to women with disabilities from all over Glasgow who are involved with the Glasgow Disability Alliance, which meets in Calton. The course will be delivered over a 10 week period at the centre. They expect 270 women to participate over the three year period. They expect the course to have a major impact on the lives of participants, helping them to become more aspirational and ambitious.