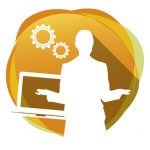 Investment theme: Building skills and confidence
Purpose:
Towards the cost of a 12 week ECDL course for 20 women.
Amount awarded: £1680
Location: West Lothian
Full description
Vocational Training currently run ICT Positive, a course aimed at assisting women to achieve an Advanced computing qualification. This is currently a pilot scheme accommodating 20 women over 12 months. Due to the success and overwhelming response to this course they are now looking to accommodate 40 women over a period of 12 months. Feedback from applicants has shown that many women wishing to apply lack a good solid knowledge of the required computer knowledge. This project would assist women in gaining a recognised and valued IT qualification with the option to continue on the advanced course.