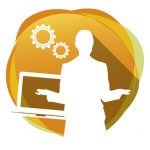 Investment theme: Building skills and confidence
Purpose:
Towards the cost of an International Women's Day event.
Amount awarded: £2500
Location: Dumfries and Galloway
Full description
The event will raise the profile of women in the area through a "Women's Market" and through an "Achievement Celebration". The women's market will bring together services and products made by and/or for women. The achievement celebration will focus attention on women who have been successful despite facing adversity centred around gala function local people can nominate women who they feel have done something special and should be rewarded for their effort.