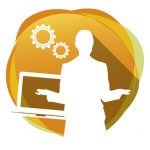 Investment theme: Building skills and confidence
Purpose:
Towards the cost of arts and crafts sessions, materials, outings/day trips, guest speakers/therapies, administration and publicity.
Year of grant: 2007
Amount awarded: £791.7
Location: City of Edinburgh
Full description
Women who have emotional/mental health problems will benefit from being actively engaged in the activities that this grant will fund. The above programme of activities will attract new members from the community who will then benefit from being part of the WISHES group and not feel so isolated. They estimate that at least 12 women will benefit directly. Indirectly those offering support and or families will also benefit as the women's health and wellbeing is increased. Participating in the activities will help enhance members self esteem and confidence enabling access to other opportunities.