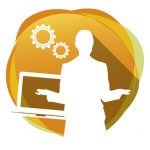 Investment theme: Building skills and confidence
Purpose:
To contribute towards the cost of workshops and an exhibition for International Women's Day 2015 but not the costs of website development.
Amount awarded: £1663
Location: EDINBURGH
Full description
This application is towards the cost of workshops so that members can learn technical skills on digital cameras and computers. This will develop the women's creative skills using digital media as many currently use traditional film cameras and darkroom processing techniques. The workshops will also offer the women a platform to discuss ideas and issues of concern in a creative, non-judgemental way to produce work for exhibition for International Women's Day 2015 and on the group's website. The total project cost is £2,427 which includes a workshop for 8 members at Stills Gallery in Edinburgh (£65 pp = £520); 4 peer led/adult education tutored workshops (£60 per session = £240); exhibition space (£400); printing/framing etc (£75 per exhibitor = £750); exhibition promotion and opening event (£180); website development and training for 2 members (£129 pp = £258); website service and maintenance for 2 years (£78.94). The organisation plans to approach local organisations and/or banks for financial assistance or sponsorship as well as holding fundraising events to raise the shortfall of £427. As well as the 8-10 women who would take part in the workshops, a wider audience would be invited to the exhibition to celebrate International Women's Day 2015.