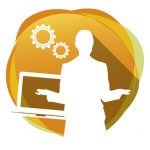 Investment theme: Building skills and confidence
Purpose:
Towards the cost of creche workers and tutor fees.
Amount awarded: £3180
Location: North Ayrshire
Full description
80-120 women will benefit from this funding. The provision of practical courses such as budget and healthy cooking will give them skills to cope and feed their children. The confidence building courses will help them come to terms with the effects of abuse and holistic therapies will help them to relax and learn coping skills to deal with stress in their lives, learning new skills, joinery, electrician. The aim of the funding is to give women the chance to build on their shattered lives and gain confidence to take control of their future and be able to sustain their own tenancy.