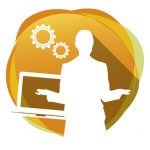 Investment theme: Building skills and confidence
Purpose:
To provide creche facilities for local women whilst they access various parenting, craft and physical activities aimed at improving their mental and physical wellbeing.
Amount awarded: £3733
Location: Fife
Full description
This application is for funding to pay for crèche facilities at a mothers group that meets once a week in the village of Oakley in Fife. The crèche will allow the mothers to participate in the groups activities without worrying or being distracted by their children. The grant will pay for 5 creche workers, this allows up to 20 children to be cared for. The crèche facilities already exist and this money would pay for it to be open during the weekly meetings for 40 weeks over the next 12 months.