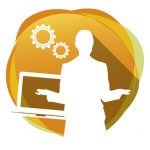 Investment theme: Building skills and confidence
Purpose:
Towards the cost of an International Women's Day Event.
Amount awarded: £3499
Location: Glasgow City
Full description
The grant will be used to give young women an opportunity to share their culture, lifestyles, language, food with other people in the community including people from Scottish, Pakistani, Indian, African backgrounds as well as the Asylum community. This will take place in a local area where it can be easily accessed by the community. There will also be cultural music as well as speeches by women who have had a struggle to get to where they are now. There will be workshops during the day for some of the cultures to promote their own embroidery, also singers and cultural dancers.