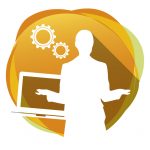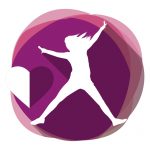 Investment theme: Building skills and confidence, Growing social networks, Improving health and well-being
How the Women's Fund for Scotland has helped Outfit Moray.
Outfit Moray is a social enterprise whose purpose is to make a positive difference to the lives of young people, families, volunteers and communities through the provision of accessible and affordable outdoor learning and adventure opportunities.
In February 2011 the Women's Fund for Scotland gave them a grant of £4,500 which provided them with resources to provide twelve tailor made outdoor activity sessions. Outfit Moray worked alongside Moray Women's Aid hosting seven free sessions for women and their children who are recovering from domestic abuse. The women designed the sessions so they were able to get what they needed and wanted out of experience. The ages of the women varied up to late 40's and the children were as young as five years old. Outfit Moray provided a range of activities throughout the day to suit all ages, such as bush craft and picnic walks. For the remainder of the twelve sessions Outfit Moray worked alongside Enable Scotland who help young people with disabilities. In each session there were between four to eight young girls who are supported by Enable Scotland. The girls were aged between 12 and 18 years old. They also got to participate in a range of activities for a day including archery, biking and climbing.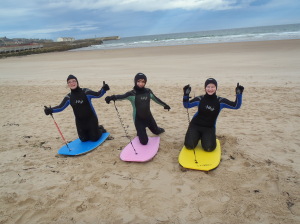 The grant from the Women's Fund covered the cost of instructors, equipment and transport for all the participants in the sessions making these days possible.
Progress made by Outfit Moray
Outfit Moray received a lot of positive responses from the participants of the sessions and when funding is available hope to do a similar programme again. They especially want to do some more work with Moray Women's Aid.
Thanks to funding from the European Community Moray Leader 2007-2013 programme, Highlands and Islands Enterprise, Cycling Scotland and Climate Challenge Fund, Outfit Moray were able to set up Bike Revolution, a cycle workshop in Lossiemouth which aims to get more people out on a bike by providing affordable refurbished bikes. They also offer bike maintenance classes, servicing and safety checks, plus arrange roadshows and link ups with projects such as Cycling Scotland's Bikeability.
Future Plans
Outfit Moray has recently become a licensed Expedition Activity Provider for the Duke of Edinburgh Award Scheme. Mountain biking and canoeing expeditions will soon be available to young people working towards their Silver and Gold Duke of Edinburgh Awards. All money raised from the expeditions will be able to go back into Outfit Moray and be used to provide opportunities for disadvantaged young people in Moray.
Outfit Moray received a £1,500 donation from the Keen Effect and are able to offer three free outdoor activity taster sessions in Summer 2014. The activities for these sessions are climbing and abseiling, canoeing and mountain biking and are for children aged eight and up. These sessions will allow the children to get out in the fresh air, exercise and socialise whilst learning about the certain activities and nature, all for free.
How Outfit Moray has helped vulnerable women and girls
By letting the women design the sessions it will encourage ownership, a feeling they may forgotten during bad times. A common theme for the sessions is socialising and team building. Women who experience domestic abuse often become very isolated and find it difficult to trust again. The women in these sessions will be able to socialise with others who have the same feelings and experiences, build relationships and increase their self-confidence. More importantly it will help build bonds between mothers and their children, strengthening relationships. A day outdoors, socialising and doing fun activities is a needed "distraction from reality" for these women and children. A distraction from their daily struggles and opportunities to build relationships are important factors to help the women move forward. A day outdoors for the young girls gives opportunity for learning in a different and fun environment. The "challenging" activities kept all the girls "engaged" and helped increase self-confidence.
These programmes meet several of our investment themes; building skills and confidence, improving health and well-being and building social networks. With your support this is exactly what the Women's Fund for Scotland would like to go on funding. If you'd like to know more about making a donation to support organisations like Outfit Moray, via the Women's Fund for Scotland please get in touch with Shona Blakeley, Development Manager by emailing shona@foundationscotland.org.uk or call 0131 524 0353.