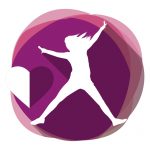 Investment theme: Improving health and well-being
Ask most woman about their period and they'll tell you it's an inconvenience. But for Women living on the streets, having a period is more than an inconvenience — it's a matter of comfort, cleanliness, and dignity.
With limited access to sanitary products and no comfortable place to shower, women are forced to get creative with ways to keep clean. Some are compelled to steal products, and others improvise; using socks or clothing, paper towels, toilet paper, towels, cotton balls, even plastic bags. Many must wash bloodied garments in public toilets.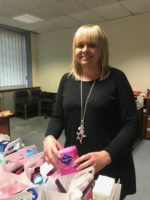 Dundee has one of the highest proportions of homeless people in Scotland. Women there without homes, or experiencing financial difficulties, are seriously impacted by a lack of sanitary products. They report toiling with a need for large amounts of products after childbirth; struggling with a constant daily need during menopause; missing school, college or work.
In September 2017, the Women's Fund for Scotland gave £2,000 to the Hygiene Project at Positive Steps, a scheme which aims to provide sanitary towels, wipes and deodorant to women in Dundee who are homeless or in need of financial support.
Since that time, the Positive Steps Hygiene Project has distributed over 1000 hygiene packs across the city, with some women using the service on a monthly basis throughout the year. Each pack contains a packet of sanitary towels or tampons, wipes and a deodorant. Small items that can have a huge impact on the daily lives of women.
Recipients have been extremely grateful:
"I have three teenage daughters so buying sanitary towels can be very expensive. This project has been a lifesaver for me at times when I'm struggling with money."
Providing sanitary products to women who have no other easy access to them removes their feelings of inadequacy and shame. It improves mental and physical well-being and restores their self-confidence and dignity.
One of our Fund Champions had the privilege of visiting the group early in 2018. "Visiting the Positive Steps Hygiene Project was a fantastic opportunity to learn more about how the project supports its users. The project was created from listening to them and their needs and continues to work to try and meet these on a regular basis with ever increasing demands for help." The project knows that a small intervention such as providing these hygiene products can have a significant and positive impact on the self-confidence of the women and girls.
Find our pin on the grant map here
This project could do more to help women and girls – the need is there, what restricts the group is the funding they have available so if you'd like to help groups like these across Scotland – with the help of the Women's Fund for Scotland, please get in touch with Shona Blakeley, Executive Director  emailing shona@womensfundscotland.org